Sometimes gums behind the last back teeth gets swollen up due to recurrent chewing or food lodgement. This recurrent chewing can cause tremendous discomfort and reduces one's ability to chew on that particular side.
This condition is known as Pericoronitis. Prolonged pericoronitis may lead increased dental bone loss behind the teeth associated with it. Pericoronitis can cause inability to chew, swollen gums, fever and sometimes discharge from the gum pocket.
The treatment includes periodontal pocket cleaning, mouth rinses, soft diet and sometimes, systemic antibiotics in case of medically compromised individuals.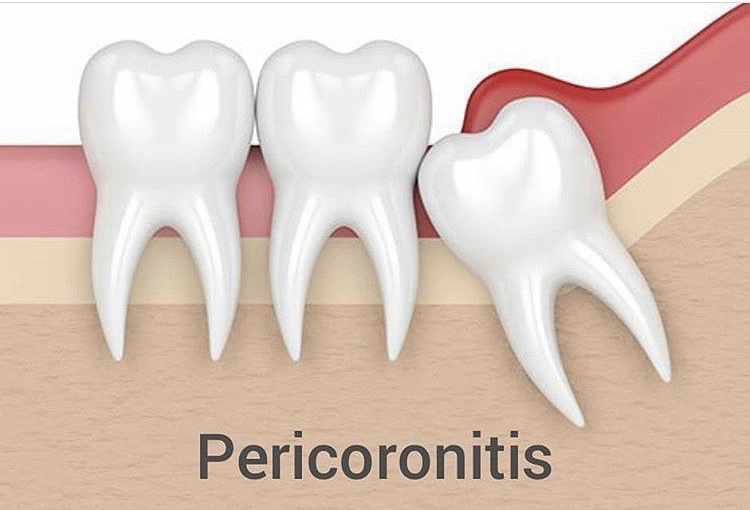 We at Cures 'n' Care Dental Clinic recommend all patients to visit us bi-yearly for regular followups. Deep cleaning and regular dental hygiene practices can help you to minimize the pain and agony. Sometimes in few severe cases patient may require minor surgery (Pericoronectomy) to remove the flap covering the tooth however, at fewer instances we recommend our patients to remove the offending tooth.
Find Best Dentist and Dental Clinic in your localities:
Best dentist in vasuhndhara, Best dental clinic in Vasundhara, Top dentist in Vasundhara, Top dental clinic in Vasundhara, Dentist in Vasundhara, Dental clinic in Vasundhara, Best dentist in ghaziabad, Best dental clinic in Ghaziabad, Top dentist in Ghaziabad, Top dental clinic in Ghaziabad, Dentist in Ghaziabad, Dental clinic in Ghaziabad, Best dentist in Mayur Vihar Phase 2, Best dental clinic in Mayur Vihar Phase 2 , Top dentist in Mayur Vihar Phase 2, Top dental clinic in Mayur Vihar Phase 2, Dentist in Mayur Vihar Phase 2, Dental clinic in Mayur Vihar Phase 2