Teeth loss especially front teeth can cause embarrassing and under confidence in ones life. Teeth loss can be caused by sudden traumatic/accidental injuries or by gradual periodontal disease process.
Periodontal disease or disease of supporting structure of teeth i.e., gums and bone. Periodontal disease usually start with inflammation of gums surrounding teeth which is referred as Gingivitis. This inflammation is usually preceded by incompetent oral hygiene practices leading to accumulation of tartar and plaque. There is a prolonged period of gingivitis which included inflammed/ swallon gums and bleeding while brushing. As individual keeps on neglecting his/her oral hygiene care needs the next stage of gums disease starts which is called as Periodontitis. Periodontitis includes gums recession, deep pocket formation and associated tooth mobility due to bone loss.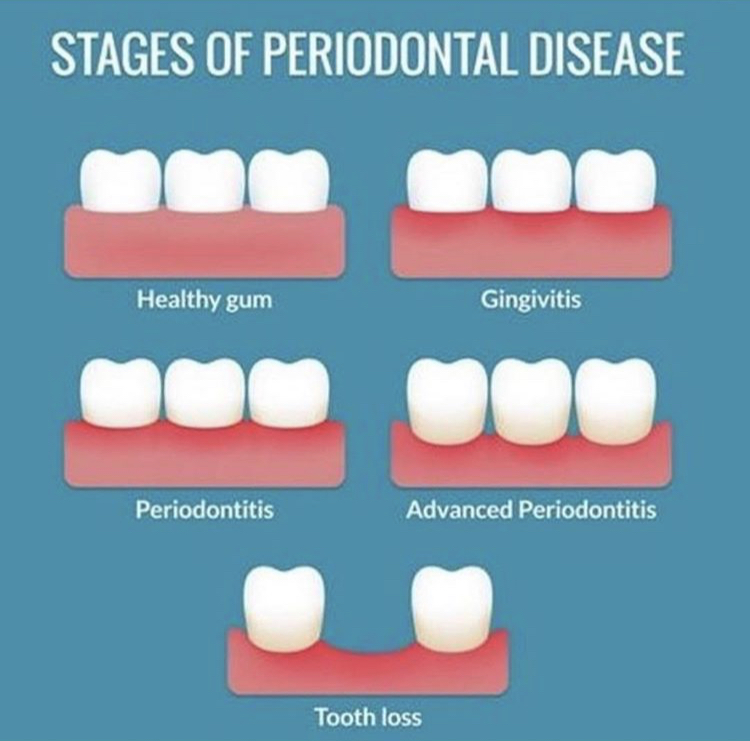 The deteriorating bone level often causes excessive teeth mobility ultimately leading tooth loss. Various health conditions like diabetes can aggravate and fasten the speed of bone loss. We recommend our patients at Cures 'n' Care Dental Clinic (Dentist in Vasundhara/ Dentist in Mayur Vihar Phase 2) to visit periodically for the gums assessment. Gum disease at initial phases can be reversed and patient can recover completely as the disease process continues chance of completely curing advance gum diseases are quite less.
Our team at Cures 'n' Care Dental Clinic can help you guide you through your gums care need. If you do like this post leave a feedback.
Dentist in Vasundhara, Dentist in Ghaziabad, Dentist in Indirapuram, Dentist in Mayur Vihar phase 2, Dentist in East Delhi, Dentist in Patparganj